WEBCON: Business Process Automation and Management as its best
WEBCON develops the Low-Code Business Process Automation Platform, WEBCON BPS (Business Process Suite). This enterprise-grade system allows organizations to embrace digital transformation by digitalizing their workflows and building comprehensive, scalable, process-centric and future-proof applications applying the agile DevOps model.
WEBCON has been a one-product-centered, self-financed company from day one. Over time, our product has steadily grown to compete and win with the world's leading process-centric workflow automation platforms. The engineer mindset that is embedded in our company's DNA shields us from becoming sales/marketing-oriented and taking the focus away from our end-users. As a result of this focus, a major update of WEBCON BPS is released annually, in the strive for perfection, quality and business usefulness. Lack of external capital and investors to please allows us to always choose what we feel is best for our clients, partners and product, even if it is not what brings the most money short term.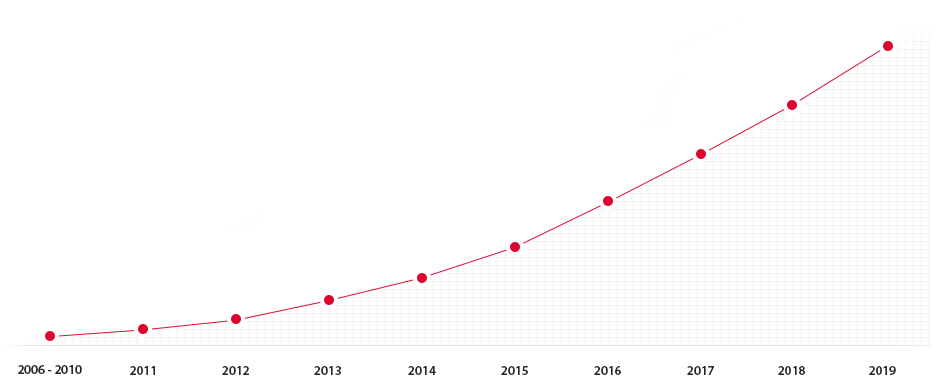 In 2010 we started building our partner channel, reaching out to system integrators on our domestic market. Today, we are a channel-driven business that runs a streamlined partner network with top-class international system integrators throughout Europe and North America, where we have opened our office in 2019 and appointed Mike Fitzmaurice, the original SharePoint evangelist often referred to as "Mister Workflow", the Chief Evangelist and Vice President, North America. .
To make sure we are on the right track, we have been generating a Net Promoter Score® since 2015 by asking our clients a single question: "Would you recommend WEBCON BPS to a family member or friend?". Seven out of ten WEBCON BPS users rate it at 10/10, giving us a rock-solid and industry-average-crushing NPS® score 89!
Behind the success of WEBCON BPS are passionate professionals with a wealth of experience in delivering projects and building business solutions for industry-leading enterprises. Every day, we pour our know-how into the code of WEBCON BPS, turning in-house IT departments into superheroes, and our partners into primary business application providers for their clients.