On March 24th 2023, at the Poznań University of Technology, we summarized Poland's (and also the world's 😉) very first hackathon where participants were challenged to develop business process prototypes using WEBCON BPS Designer Desk. Our objectives in organizing the hackathon were twofold:
First, in compliance with the definition of such events (although not taken too seriously) competition and discovering exceptional projects… and prizes, of course.

Second, a didactic mission. The students turned into company workers for a couple of hours to implement a system that automates processes and document workflows. Their task was to investigate the topic of the processes they had drawn, describe it, and save it in the BPS notation using the WEBCON BPS Designer Desk tool.
The projects were evaluated by the representatives of the University and WEBCON workers. Our implementation specialists gave priority to projects with complete and understandable documentation that could serve as a basis for process implementation. The prizes consisted of small gifts, and each awardee also had the opportunity to attend a job interview and potentially an internship at our client, the RABEN company. The students gave high evaluations to the exercises organized by Professor Katarzyna Grzybowska.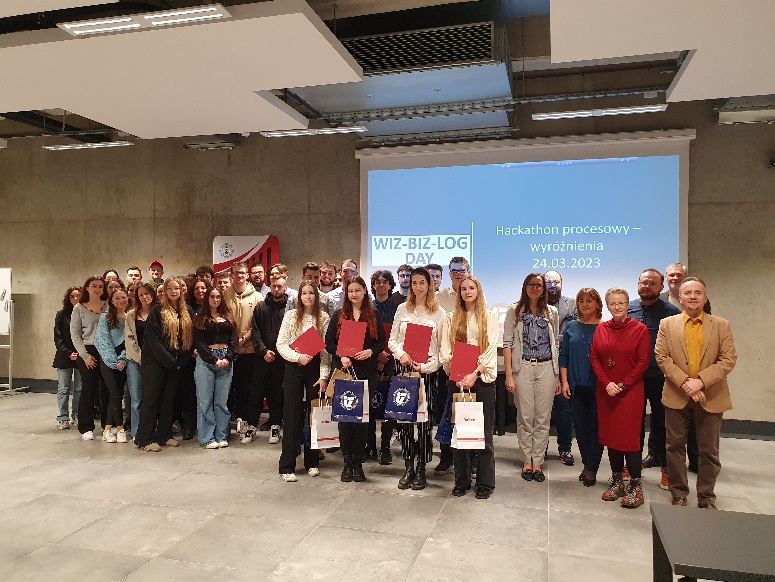 The topics of the winning processes were:
Complaint management

Workflow for a request for booking meeting dates and equipment for specified events.

Workflow for requesting a change in job position or scope of duties.

Workflow for a request for publishing or changing information on a company's website.
Below, you'll find some photos from the prize award ceremony.
Awards handed out at the Low-Code Applications event | Faculty of Engineering Management (put.poznan.pl)
Low-Code Applications – an avenue for digitalization (March 24th 2023) | Faculty of Engineering Management (put.poznan.pl)
Photos from the Low-Code Applications event | Faculty of Engineering Management (put.poznan.pl)